CONTAMINES / HAUTELUCE SKI AREA
Discover the Contamines-Montjoie ski area located in an authentic village in Haute-Savoie next to the Mont-Blanc. Between Savoie and Haute-Savoie, the ski area is located between 1200 and 2500 meters of altitude. With an exceptional amount of snow and sunshine, the area offers a wonderful view from the Mont-Blanc to Beaufortain. You will find ski for all type of skiers ! You'll find quality slopes and most importantly, you know you will be welcomed !
The ski area of Les Contamines represents :
An exceptional amount of snow in front of the Mont Blanc !
228 snowguns complete the natural snow coverage.
2 beginners areas in the center of the village to allow learners to ski : the Loyers slope and the Nivorin slope. Both are served by a ski lift.
The Ludo-Park is located between the Coins blue slope and the Tierces red slope. It's a fun area with rides for the whole family.
1 green playful slope "Les Ecureuils".
1 relaxation zone located next to the Ludo-Park start.
1 playground and picnic area "Ecureuils Park" located near the Etape Hotel.
2 photos point #LesContas located at Col du Joly and the second is located at the arrival of the olympic chairlift.
Ski area opening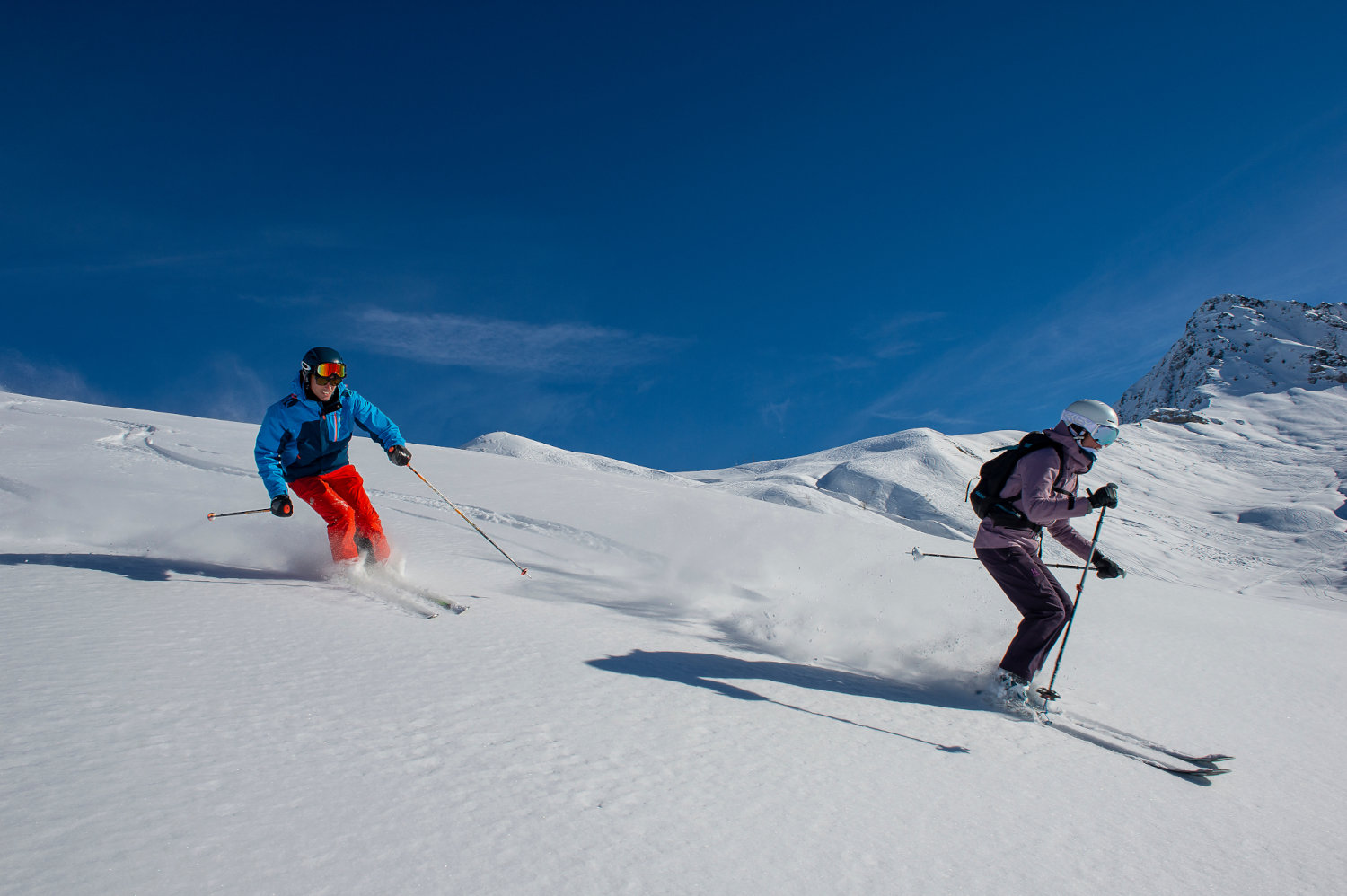 Winter openning
Saturday 16 December 2023 to Sunday 14 April 2024
Summer openning
Saturday 01 July 2023 to Sunday 03 September 2023
Les Contamines is also the summer !
Two gondolas are open the summer.
At the arrival to the first gondola at l'Étape, several activities are available 
Etape lake : pédalos et brassalos.
Playground area.
Mountain bike initiation area.
Etape Hotel restaurant.
With the second gondola you can up to the Signal, located at 1900m, and enjoy these activites on site :
Many hikes on the Contamines or Beaufortain side.
Paragliding take-off area.
Start of the Clarines mountain bike circuit.
And also enjoy a meal in several high altitude restaurants.